Rapid Learning Cycles Certified® Solutions are tool templates and configurations that have been proven to help teams manage the flow of Key Decisions, Knowledge Gaps and other types of information and activities in a Rapid Learning Cycles program.
They are built on industry-leading commercial platforms that provide remote access, security and access control.
The criteria to become a Rapid Learning Cycles Certified® Solution are:
Built on a commercially-available platform that has demonstrated scalability and security.
Availability of support for the tool itself and for solutions built for Rapid Learning Cycles.
Fully supports the major elements of the Rapid Learning Cycles framework.
Enhances the experience and improves the outcomes for teams that are using them.
To assess the solutions against the criteria, we require the solutions developer to have implemented the solution for at least one — and ideally several — clients who are willing to grant us access to the system and get their feedback on how effective the tool supported the team.
There are many other tools in use to support Rapid Learning Cycles. We are exploring some of them. Not all of them have demonstrated the level of performance required to become a Certified Solution that we recommend to our community — sometimes because further development is needed and sometimes because the tool itself is fundamentally incompatible.
Collaboration Environment for
Virtual Kickoff Events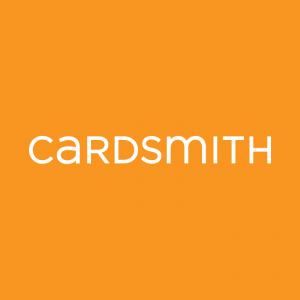 Cardsmith is our recommended solution for running Virtual Kickoff Events. We chose this cloud-based tool after an in-depth investigation because it was built from the ground up to replicate sticky note brainstorming in a virtual environment.  It's fast, easy to use and easy to learn.
Because it's simple, it fades into the background so that your event participants can focus on the content of their work instead of the process or the tool. Because it doesn't contain anything extra, participants don't have to struggle with a cluttered interface. Yet it allows teams to do everything they need to do in a smooth flow from one view to another.
Unlike whiteboard tools which have a steep learning curve to use well, I can show someone how to do everything they need to do in Cardsmith in under five minutes, even if it's the first time they've used it.
As the Rapid Learning Cycles Certified® Solution for Virtual Kickoff Events, Cardsmith has generously agreed to offer our community an extended 90 day trial of the system. Just set up your trial, then reach out to them and mention you found them here.
Virtual Planners for Rapid Learning Cycles
These tools support virtual Learning Cycles Plans, Key Decision Flows, Key Decisions and Knowledge Gaps:
Support for critical metadata about each Key Decision and Knowledge Gap.
Links to Key Decision and Knowledge Gap reports to support Learning Cycle and Integration Events.
Visual view of the Learning Cycles Plan that clearly shows where Key Decisions and Knowledge Gaps appear on the plans.
The ability to create dependency relationships among Key Decisions, Knowledge Gaps, Major Deliverables and Milestones (such as gate reviews) — and the ability to show or hide those relationships as needed.
Reporting to support metrics that help organizations assess the health of their Rapid Learning Cycles programs.
David Stokes of Technology Systems has developed a comprehensive configuration to meet the requirements of Rapid Learning Cycles in the Atlassian platform (Confluence® and Jira®).  In addition to the features above, his solution includes:
Team Board for use inside the Learning Cycle to show progress towards closing Knowledge Gaps.
Team Knowledge Libraries that can form the basis of an Organizational Knowledge Library that leverages the ability to link Jira and Confluence together.
The ability to add on functionality to manage resources across a portfolio of programs.
David says, "The Atlassian toolset is tricky because there are several different ways to set up the elements of Rapid Learning Cycles.  But in our experience only one of those is a choice you'll be happy with after the team has been running for several Learning Cycles."
You could try to configure Jira and Confluence yourself, get your busy IT staff to do it, or you can leverage David's pre-configured solution, training and support to get up to speed quickly.
This is another solution from David Stokes.  When your Project Knowledge LIbrary is correctly configured, it is much easier to layer in the Organization Knowledge LIbrary when your team is ready.
Platforms Under Investigation
We have groups actively investigating solutions for these platforms:
SmartSheets
TargetProcess
In general, tools that are built to support Agile Software Development may be able to fit a Rapid Learning Cycles program — if they are flexible enough to support both Key Decisions / Integration Events and Learning Cycles / Knowledge Gaps without requiring teams to use Agile language where Rapid Learning Cycles language is important.
If you are investigating a tool not on this list, please contact us to let us know and we will add it here.
in all cases, we do not recommend setting up Key Decisions as "Epics" and Knowledge Gaps as "User Stories" - this language does not accurately reflect the fact that one Knowledge Gap can support more than one Key Decision, sometimes for more than one team!
Platforms for Pilot Teams Only
If you are the first team using Rapid Learning Cycles and you don't already have SmartSheets or Jira, you don't have to start there.
You can use some simple tools to run a single program for a moderately-sized team:
Microsoft Planner
Trello
Excel
David Stokes has been kind enough to put together a guide for configuring Planner and Trello, with a template for running a program with Excel.
These tools begin to break down as your company moves towards full adoption of Rapid Learning Cycles, and needs to think about how to manage resources and track metrics across programs.  Once you're convinced that Rapid Learning Cycles will be used on multiple teams, it's time to start thinking bigger.
Platforms That Are Not Recommended
These platforms lead teams down paths that may seem intuitive but actually lead them in the wrong direction.
Microsoft Project and tools that support Enterprise Project Planning
These tools enforce a Work Breakdown Structure and Gantt Chart mindset that is fine for programs with High Cost of Change — and Low Uncertainty.  If your program is like that, you don't need Rapid Learning Cycles.
These traditional tools break down in environments of High Uncertainty because they assume that the plan is much more stable than a Rapid Learning Cycles plan will be.
If you must integrate with an Enterprise Project Planning tool for resource management, consider putting the Key Decision Flow into this tool, but leaving the Learning Cycles Plan and Activity Plans out of it.  If you need help with this, please contact me - a 15 minute phone call can save you hours of pain!  I never charge for something like this.
Agile Tools that Enforce a Specific Agile Method
Some tools developed to support Agile Software Development are simply not capable of being adapted for Rapid Learning Cycles.  You'll know you've encountered one of these if:
You must force-fit Key Decisions and Knowledge Gaps into Agile constructs like Epics and User Stories — and you cannot rename them.
You cannot change how the tool supports Daily Scrums to support Status Events that occur less frequently.
The tool enforces a format for User Stories or durations for estimating task length that are inappropriate for tangible product development.
The tool enforces a format for "Sprint Planning" that does not allow pre-planning of Knowledge Gaps and Key Decisions into Learning Cycles and Integration Events.
The tool does not allow Integration Events to be represented properly in the Learning Cycles Plan, so they end up mixed in with Knowledge Gaps.
The tool enforces the use of a "Kanban" style Board for everything and does not allow the use of time-based visual planning.
Whiteboard Tools for Virtual Kickoff Events (Miro, MS Whiteboard, Zoom's Whiteboard)
These tools have a steep learning curve and a cluttered interface. While their layouts may look more attractive and their boards may have more layout options, these features are not necessary for running a successful Virtual Kickoff Event.
They remind me of the many Smart Whiteboards I saw in conference rooms that are unused -- often unplugged -- because no one knows how to use them, and no one has time to learn.
So unless your team is already comfortable with these tools because they use them frequently,  you're better off with Cardsmith. Teams don't have the mental bandwidth to master a new tool while they also grapple with Key Decisions and Knowledge Gaps.