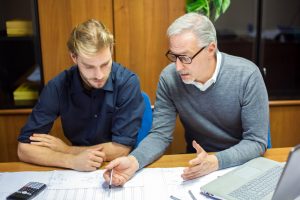 An RLCI Certified® Consultant will visit you in person to conduct a series of group and individual interviews, or set up a personalized web page where members of your team will book their own interview appointments via Zoom. This is to assess the health of your product development system.
Then we travel to your site for some final follow-up interviews. We've learned that it's important for this session to be in person, so we'll review documentation and conduct phone interviews in advance to make the most of time spent on site. This also allows us to cover additional geographies, as well as anyone not present in person during our visit.
On the afternoon of the final day, we will present Preliminary Recommendations and hold a debriefing session with the Product Development Leadership team. We'll follow that up with a Final Recommendations report.