August 2020 Virtual RLCs Update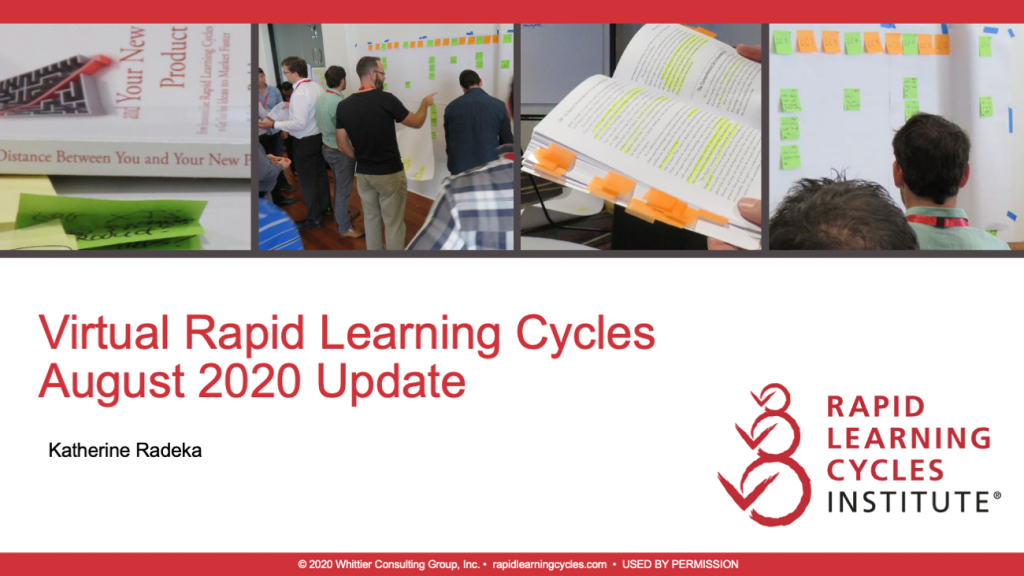 Please log in or create a new membership to view this content.
Then come back here and refresh the page to watch the video and download the slides.
Our Virtual Rapid Learning Cycles Classes and Experiences
Learn step-by-step how to establish Rapid Learning Cycles for a team entering their next phase of work.
This workshop is for the members of our Rapid Learning Cycles Certified® Professionals Community. It shares how to run a virtual Kickoff Event step-by-step from start to finish.
Learn more on topics relevant to anyone interested in the RLC framework. Access to these webinars requires only a free Community membership.